Events
The Great Virtual Challah Bake
December 07, 20
6:00pm
register online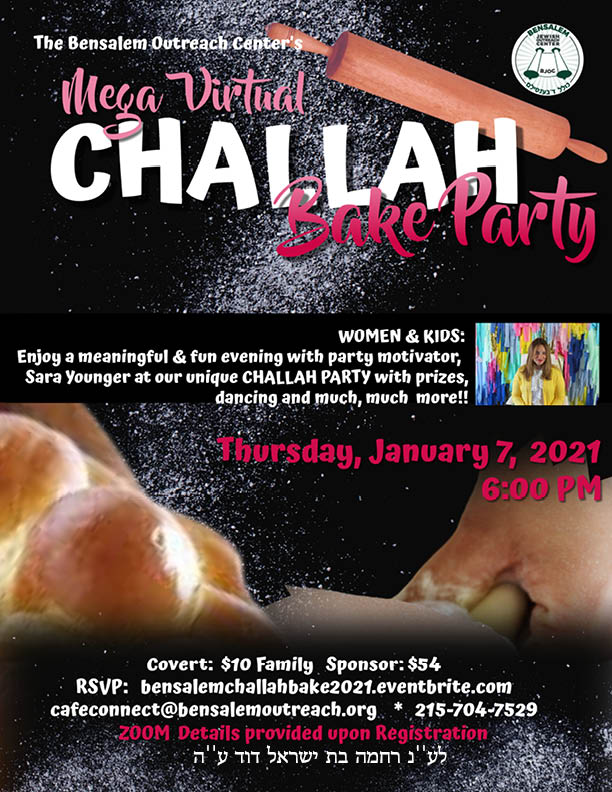 The Greater Philadelphia Great Big VIRTUAL Challah Bake
Seven years ago in South Africa, on the Thursday evening before the Shabbat of the inaugural Shabbos Project, around 3,000 women united in the streets of Johannesburg to prepare challah dough together.
It was a truly momentous occasion – spine-tingling for all those who were there.
Last year, in honor of the inaugural International Shabbos Project, 325+ local woman from Bucks County and Greater Philadelphia joined the thousands and thousands of women preparing Challah dough together across the globe.
The Challah Bake transcended all differences in ideology, outlook and affiliation, and brought Jewish woman together in a deeply meaningful way.
We are looking forward to this years Challah Bake which will take place on January 7,2021 virtually via Zoom. It will be hosted by the dynamic Sara Younger of #Sara Squad.
DON"T MISS IT!
Back to previous page