Events
BJOC CHANUKAH SIXERS TICKETS SWEEPSTAKES
December 23, 19
8:30 PM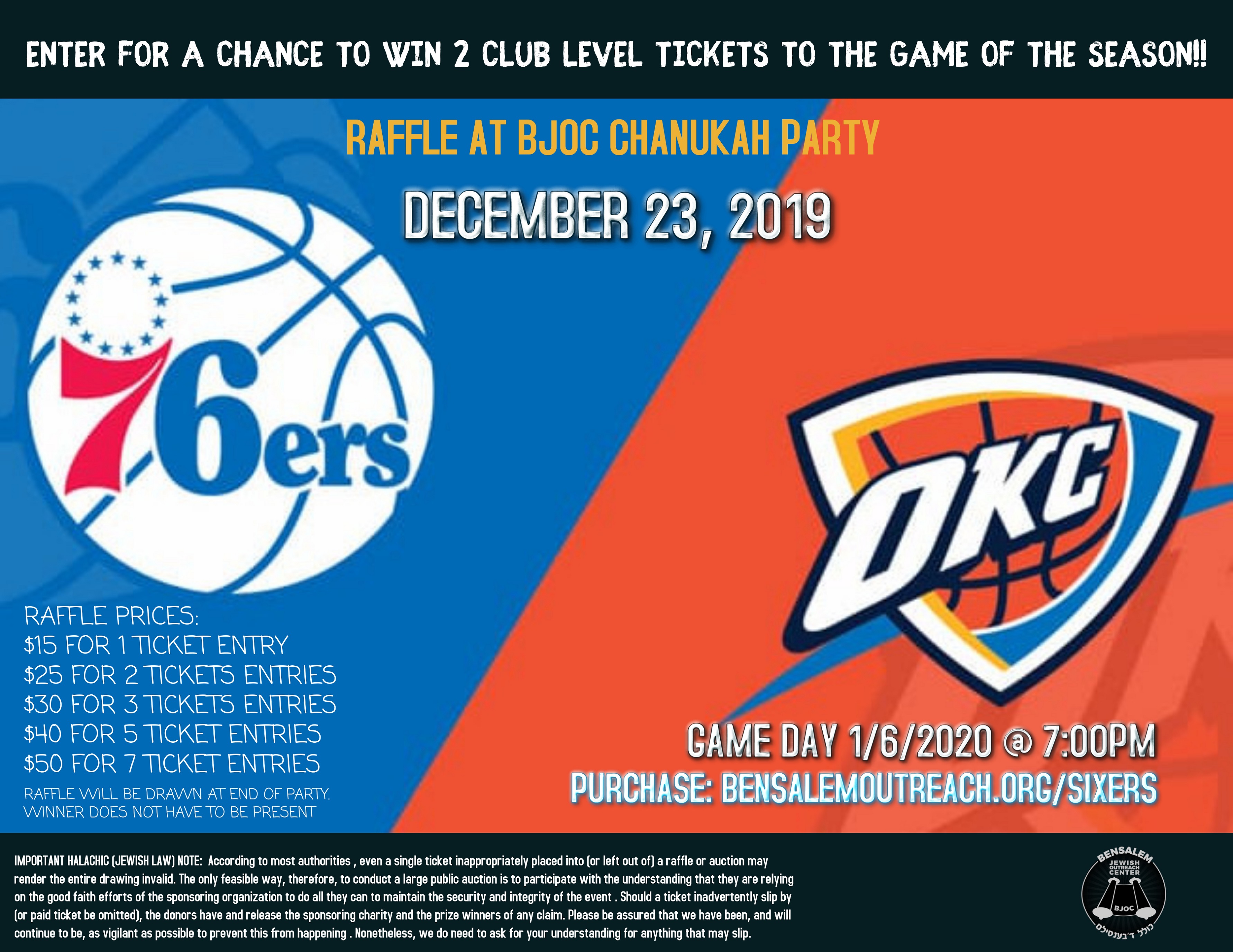 RAFFLE DRAWING AT CHANUKAH PARTY, DECEMBER 23, 2019
GAME DAY JANUARY 6, AT 7 PM!
RAFFLE PRICES:
$15 FOR 1 TICKET ENTRY
$25 FOR 2 TICKETS ENTRIES
$40 FOR 5 TICKET ENTRIES
$50 FOR 7 TICKET ENTRIES
RAFFLE WILL BE DRAWN AT THE END OF THE PARTY. WINNER NEED NOT BE PRESENT.
Winner must claim prize by January 1, 2020. Unclaimed prize will belong to BJOC. All tickets purchased after the auction will be considered a donation.
Back to previous page