Events
Bensalem Chanukah Extravaganza
December 01, 21
6:30 PM
register online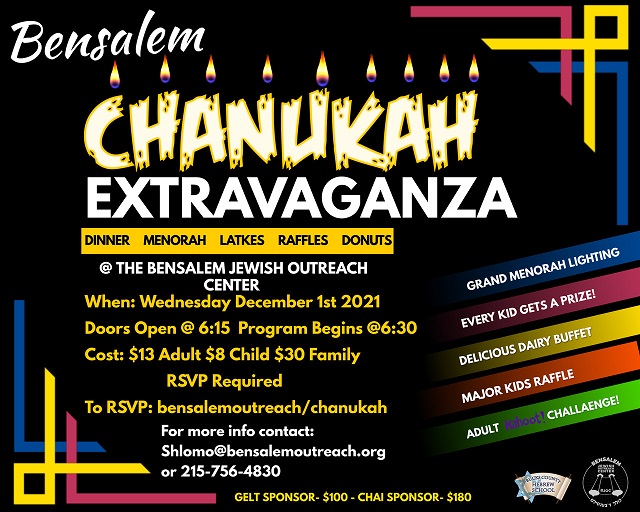 Ready to celebrate Chanukah??? This is the place to do it!!! Come with your families and friends to a Chanukah celebration open to Jews from anywhere!
-Delicious Dairy Buffet
-Special Kids Chanukah Craft Stations
-Lighting 6 Ft Menorah
-Raffles and Prizes
-And MUCH MORE!
Wednesday, December 1st. Doors Open 6:15, Program Begins 6:30
Register by clicking the tickets tab above
Prices:
Adult/$13 Child/$8 Family/$30
Save thorough 11/21 With Early Bird Special 
Questions?
215-756-4830 or shlomo@bensalemoutreach.org
Back to previous page