Events
36 Hour Expansion Campaign
June 05, 19
12:00 AM
register online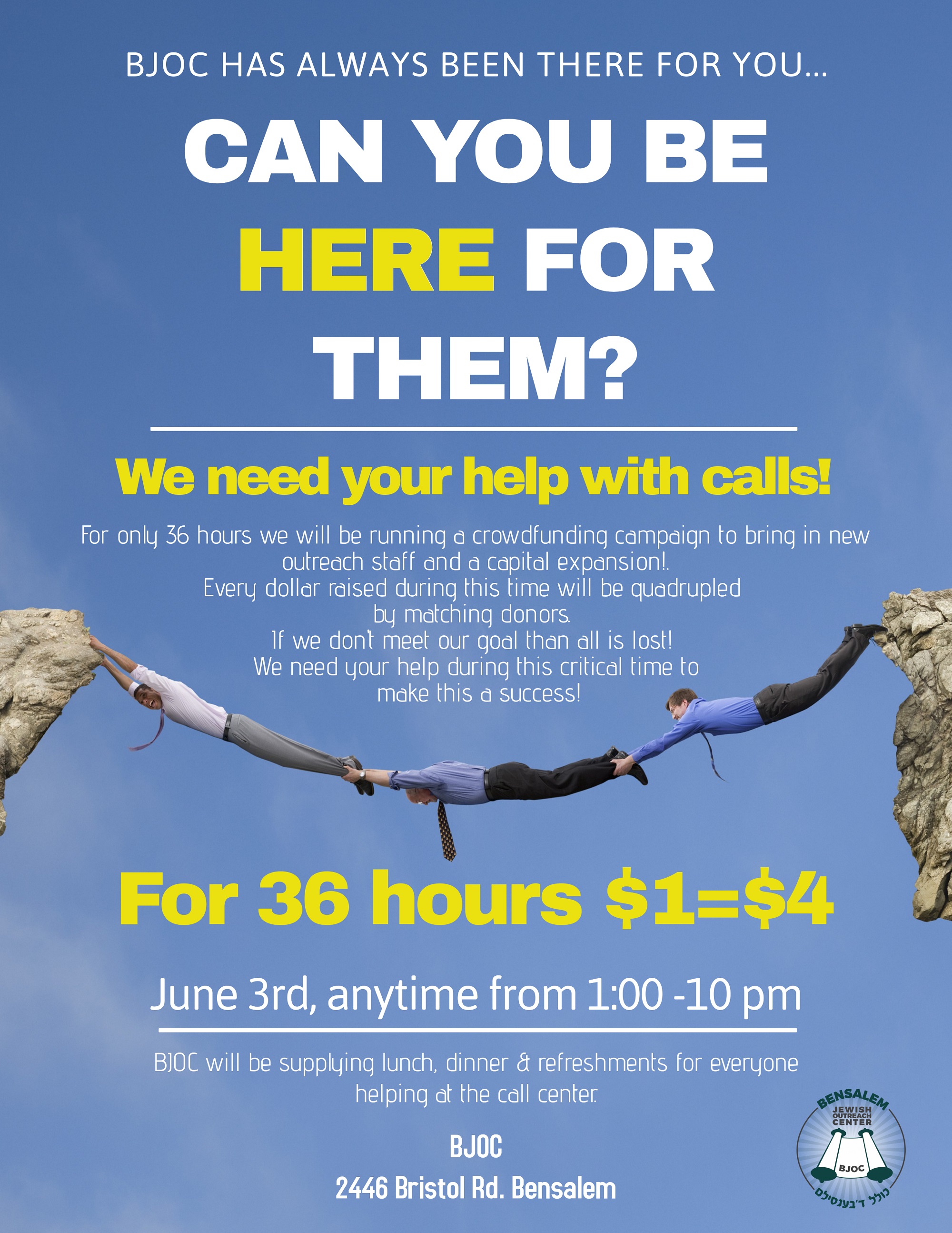 Every dollar you give for 36 hours starting on June 3rd at 12:00 pm EST will be QUADRUPLED to transform Bensalem into a stronger Torah community that will have an impact on thousands of unobservant Jewish families.
Your donation will go directly to bringing in additional outreach staff and our capital expansion. This will enable the Bensalem Jewish Outreach Center to teach and inspire more Jews throughout Bucks County.

The Bensalem Jewish Outreach Center offers amazing, life-changing services: a vibrant shul, an eruv, a stunning mikvah, a dynamic kollel, and an inspirational Hebrew school.
Back to previous page