Events
Lag Baomer BBQ and Baseball Game
May 23, 19
5:30 PM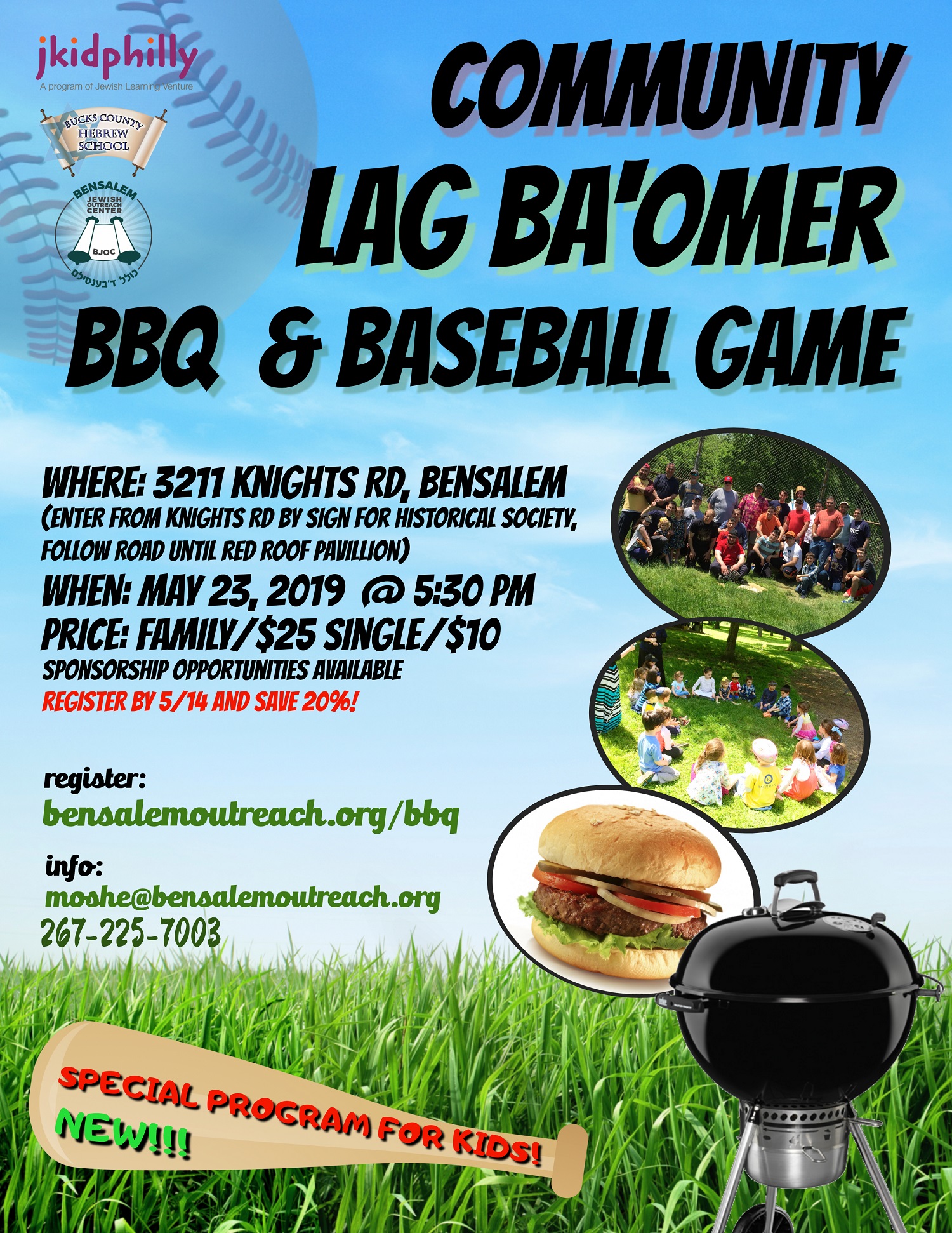 The Bensalem Jewish Outreach Center and Bucks county Hebrew School in partnership with jkidphilly invites the entire Jewish community to a fun-filled day at the park. Baseball game, games/crafts for the kids, scenic walks and more...plus a delicious barbecue!
- Thursday, May 23, 2019
- Bensalem Township Park and Red Roof Pavilion, 3211 Knights Rd. Bensalem
Family- $25
Single- $10
Save 20% with EB discount through 5/14!
Back to previous page