Events
Lag B'Omer BBQ and Baseball Game
May 09, 23
5:30 PM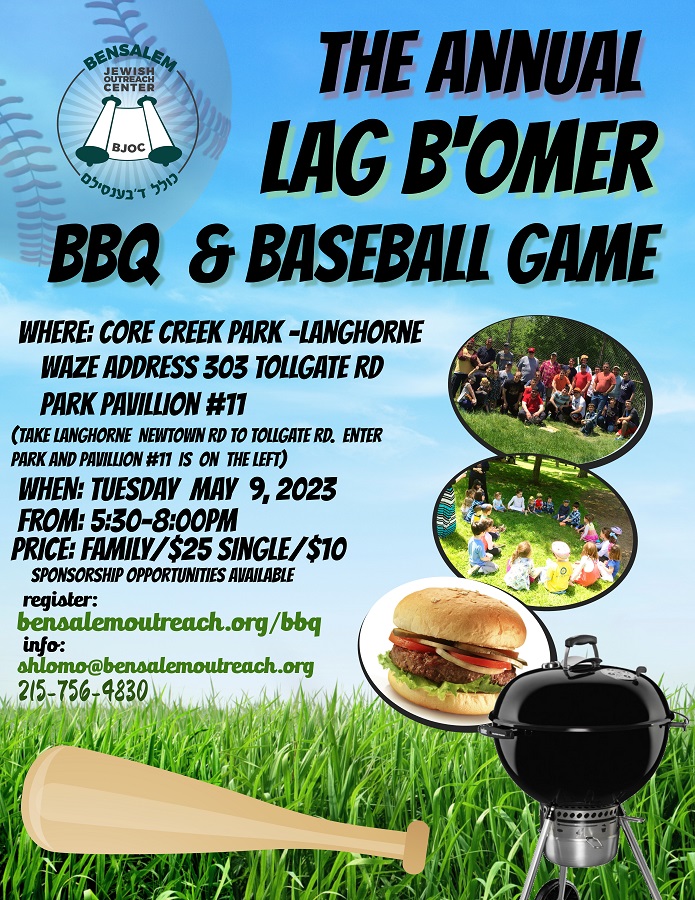 The Bensalem Jewish Outreach Center and Bucks County Hebrew School invites the entire Jewish community to a fun-filled day at the park. Baseball game, games/crafts for the kids, scenic walks and more...plus a delicious barbecue!
- Tuesday, May 9, 2023
- Core Creek Park Park and Pavilion #11, Waze address 303 Tollgate Rd Langhorne.
Family- $25
Single- $10
Back to previous page