Events
Crash Course in Hebrew Reading Level II
September 11, 17
7:45 pm
register online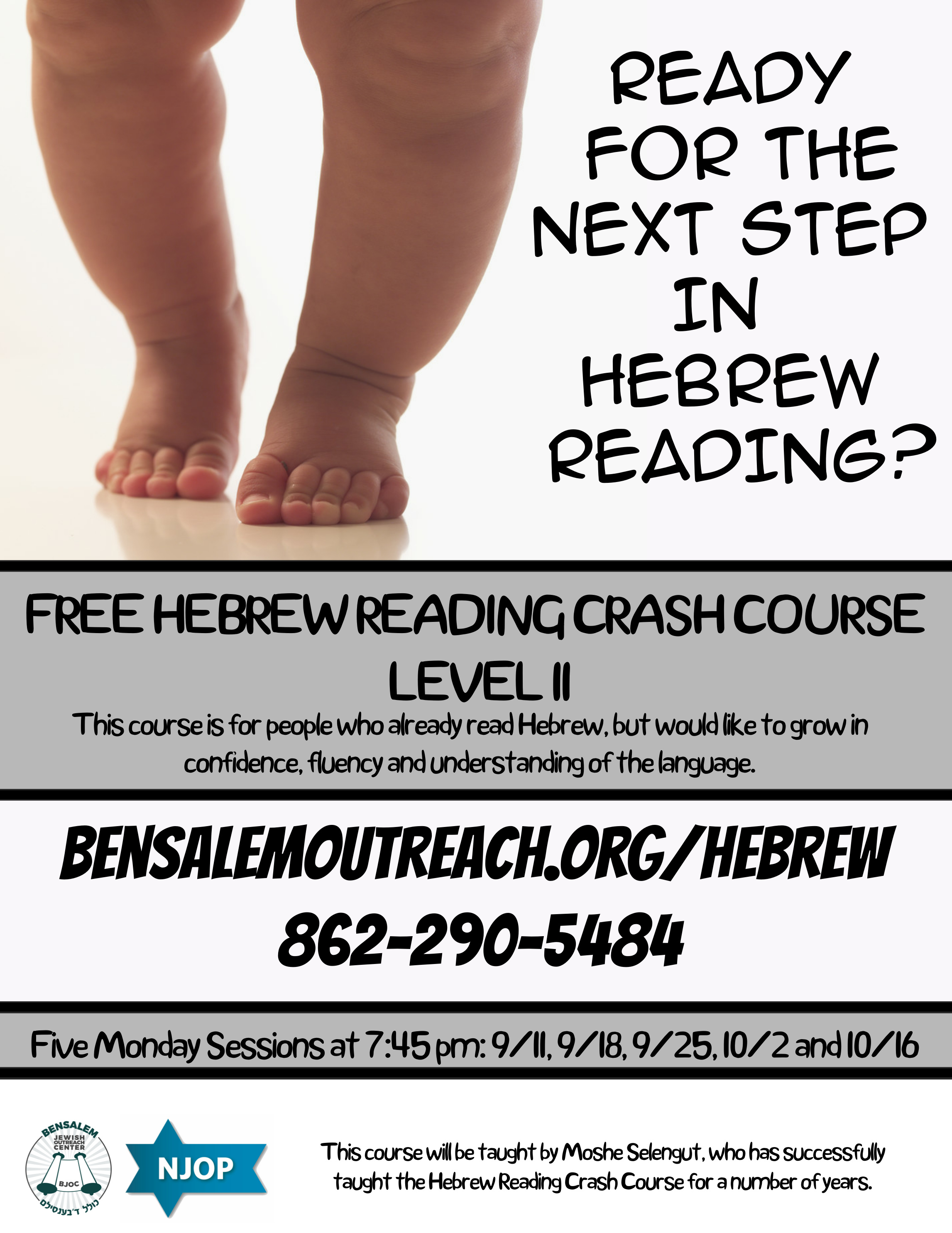 Aright, so you learned how to read Hebrew. Great! But what in the world does it mean?! How good is a treasure map if you can't decipher it? The Bensalem Jewish Outreach Center is presenting you with the offer of a lifetime. Join us for a FREE- 5 session crash course in Hebrew reading Level II, where you will grow in confidence, fluency and understanding of the language.
Five Monday evenings: 9/11, 9/18, 9/25, 10/2 and 10/16, from 7:45-8:45 pm.
For any questions please call 862-290-5484 or email moshe@bensalemoutreach.org.
Sponsored by: NJOP- National Jewish Outreach Program
Back to previous page