Events
24 Hour All-or-Nothing Campaign to Expand BJOC
May 24, 17
2:00 pm
register online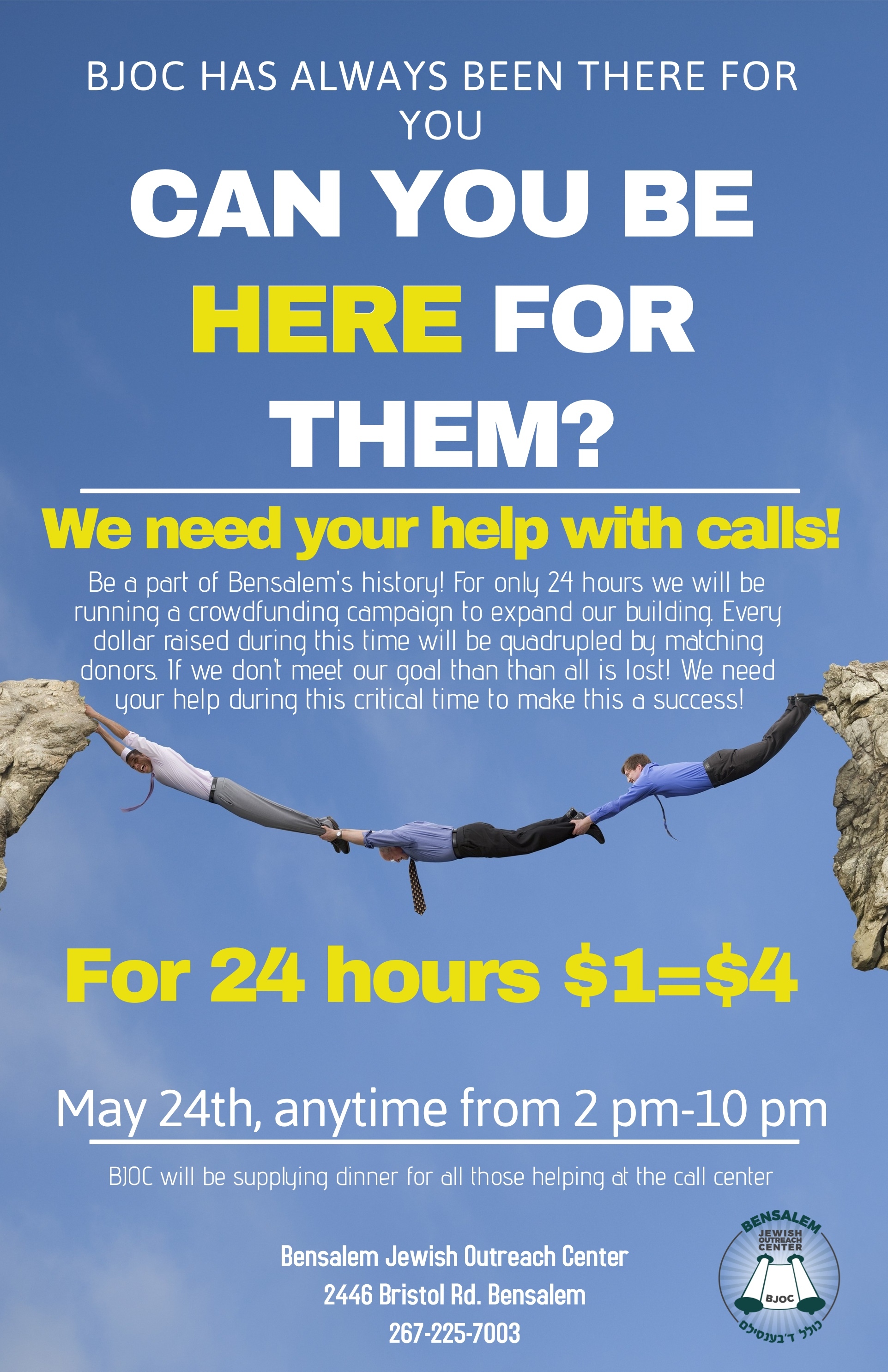 Do you remember how packed our Chanukah party was? Do you recall not being able to move at our mega Purim party? It's time to expand!!!
Be a part of Bensalem's history! For only 24 hours we will be running a crowdfunding campaign to expand our building. Every dollar raised during these 24 hours will be quadrupled by matching donors. If we don't meet our goal then all is lost!
We need your help during this critical time to make this a success!
To donate please visit:
Causematch.com/bjoc2017
$1=$4
$25=$100
$100=$400
$200=$800
Back to previous page